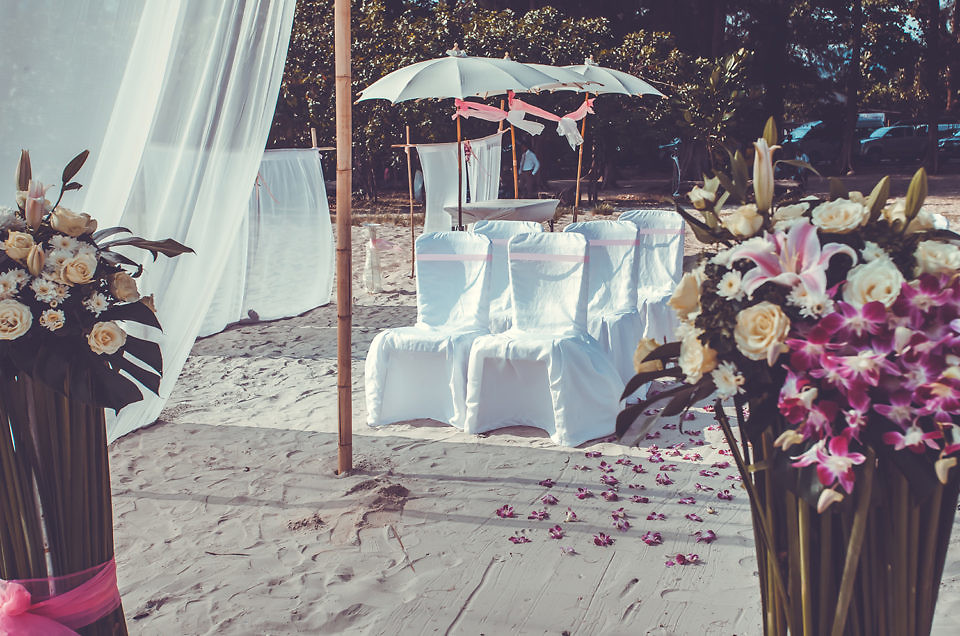 Lets talk about the Indian Wedding Mistakes. Well, just FYI, I'm not talking about the budget weddings, which can afford any kind of errors, any kind of compromises. Here Im talking about the weddings, who actually invest well and budget it well, and expect it to be a fairy tale, but I have seen a lot of clients spending millions on their weddings, and still missing out on the major 5 things, which Im going to discuss right now.
Let me put it very very straight – "No one fucking cares, how rich you are, how much money you spent it on your wedding, if you dont do it well good enough for them to remember and speak about it to others."
Now the 5 Major Indian wedding Mistakes
which I always see with my clients :
Not planning the dress code
Dress Code is important for a wedding. You dont want people to be roaming around the wedding sets on pyajamas. Come on, its your wedding, you need everyone to look good. Get them a new dress or ask them to get it as per your dress code. Like, I prefer having all baraat members to be either with traditional kurta and pyajama or uplifted suited up with a nice colorful turban. That would just make it look so good. And if its a reception, I want everyone to be suited up. If its the wedding area or sangeet area, lets have everyone on sherwanis and nice lehngas. I mean, if you are already spending so much for the whole wedding, why not few lacs for this area ?
Not planning the lights
I either prefer a day wedding and arrangements or a night wedding with proper lights, which should make me feel when I reach the set – "Wow, the space is lit". If its lit well, everything looks good and dynamic, with more energy. When I said good lights, I dont want you to ask your light men to start putting up halogen bulbs everywhere. I just mean to keep things lit. Dont make the space look dumb with poor lighting.
Bad planning of flow of events
Most families, get too busy with shopping, guest lists, return gifts, jewelry and then totally ignore the cleaner plan of the flow of the events. Its the most important part. If you dont have the flow rightly set, you will end up with a completely messed up event and your vendors hate it. No one is going to wait for you. I suggest writing each and every event and its flow in a sheet of paper and discuss that again and again with your major vendors to make sure, you all are on the same page all the time.
Hiring same team for photo + video
Oh yes, this is my my part, with most of my anger stuffed here. I have seen families looking for the cheap deal always when it comes to wedding photography, videography or the wedding film part. I mean, do you fucking get it, how important this section is ? None of your money spent category or item is going to stay with you after the wedding gets over. The only memory which stays with you is your wedding photos and the wedding video or the wedding film. People try to hire just one team doing everything like the photos, videos, instagram stories, films, everything and they dont get it, its screwed up already. I pity those service providers, who try to catch the whole wedding deal just to make some quick bucks without caring for the severity of the client's reputation and final deliverables. I remember cancelling 100s of wedding inquiries in this last 10 years, just because the client wants me to do everything. I mean, I can either be batting as Sachin Tendulkar or bowling like Wasim Akram, but I cannot bat and bowl at the exact same moment. You are testing my temperament and at the same time, you are screwing up your deliverables. Always always always, have a dedicated team for photos and a dedicated team for the film. Never hire a single team doing both, unless you really know the team is a good fine team and not a bunch of freelancers. It takes years to be a professional service provider, but seconds to be a unprofessional freelancer. Get your selection done right, dont screw up your big day coverage. Sit with your photo and film team managers, plan your shots, tell them your story, make them feel as your family, let them do the magic.
Not hiring a wedding planner/coordinator
This is especially necessary when planning an over-the-top affair or a destination wedding. A coordinator will handle all the last-minute affairs and make sure, everything happens right on time and schedule. Also, those event managers are normally the kind of "JUGAADS". Even if you need an elephant in the last moment, they would get it right in front of you. Im speaking this from my experience.
---
---