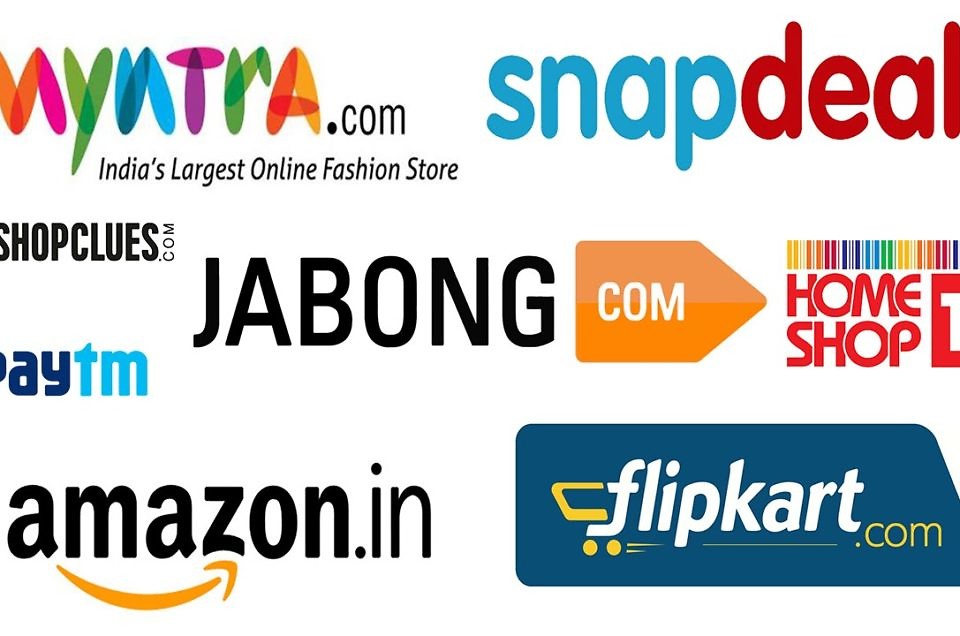 You might be thinking that e-commerce in India is booming and everyone is becoming a millionaire or billionaire with it. That's not the case. That's a huge misconception. Just because Flipkart or myntra are very famous or you know it or shop everyday, doesn't make them the successful and profitable. If you check their Q reports, you might find crores of money wasted or lost due to various reasons. They are just running the show for the heck of their stakeholders and investors.

Well here are the 10 vital reasons why e-commerce in India is still very slow or not a profitable affair. I have been running SBK Store for 3 years now, and I'm not dependent on any investors or whatsoever to run my online store. Everything is handled by my in house team.
So I pretty much know it all how it works and what are the speed breakers.
No Trust on Online Payments – People in India still don't trust online payment gateways and think online payments are insecure and they avoid it. Payments online are the major part of an ecommerce. If you are not getting your payments successfully from your customers then you are surely losing business.
Unnecessary Taxes – In India, the most fucked up zone is taxes. The e-commerce company have to go through multiple taxes starting from import taxes, duties, shipping taxes, octroi etc. And then the end customer has to bear the entry tax which is extra expense. No one wants to pay extra for something.
Misuse of Cash on Delivery – There is a huge population of India who is mentally disturbed or disabled or challenged and have the mentality like e-commerce companies are very rich, so they can simply order something using the COD method and then simply return it back once it at the door steps. I even know people, who order the same item from 3 different stores and whoever delivers first they keep it, and return back other two. Have you ever thought, how much work, energy and money is involved in processing and shipping an order ? Starting from the team who is processing your order in the back end till the person who dropped by your door for your delivery in the hot sun, everything needs money and time.
Misuse of Free Replacements – The only bad thing about shopping online is you cannot try something in real-time for which there might be issues like color and size, etc. And that is accepted by every e-commerce company for free replacements. But there are more than 60% of online shoppers as per the Credit Suise survey, who misuse this feature. People don't care to check the size chart and measure to know their actual size and simply order online and then keep on replacing. Very very wrong.
Discount and Cashbacks – India is a market which is driven only and only by quantity, never by quality. No matter how good your store is, they would still be looking at crazy discounts or Cashback. If you are following news, you might be knowing the crores of money Paytm, Flipkart, Myntra and Jabong are losing each quarter for this. To retain the customers, the companies try to make the price as low as possible and end up losing the profit too. And there is no way out, because if you don't, then someone else is going to do that and win your customer. Welcome to India.
Import Process – This is the worst part. Importing to India is such a pain in the arse, you end up getting irritated with the whole system and close up. The process is so complex and is filled with so many hurdles, you just cannot get through it smoothly. Indian customs no wonder are the most corrupt agency in the world. All credit goes to them.
Confused Customers – Another very weird thing about Indian customers are most of them are either confused or just not ready, but still inquiring. I have really never been able to crack this mystery. Why would someone waste 15 valuable minutes over live chat or phone just to know the price and not buy it ? I have known stores who gets 100s of inquiries in a day, but hardly 1% of conversion ratio and the reason is same, the customer only wanted to know the price tag.
Unprofessional drop shippers and vendors – World's most successful e-commerce is amazon and eBay. And the reason why they are successful is their quality of drop shippers and vendors they work with. If you ever come across an Amazon USA shipment packaging, you might faint. It's so well packaged, I end up stocking their packaging tape as well. And they absolutely don't stop working whatsoever. In India, the drops shippers and vendors have major problems. First they would not work round the clock, they would not hire enough staff to run 24×7 operations, they would not package well and ignore the quality of the delivery process.
Bad website UI and UX – The online e-commerce show is run by its website only. If the website is not well built for the generic human being, you are simply losing customers. I even know some major e-commerce stores which doesn't even work on smartphones or tablets. Lack of proper UI and UX is the foremost thing for any e-commerce company.
Proactive Customer Support – Customer support of all the e-commerce companies in India is third grade. No one is responsive or proactive. Today is the generation of customer support via social media, live chat. The telephone support and help desk support is old age now. But companies in India still are dependent on those and the customers have to wait for hours to get response. If you are not responsive to your customer, you are simply not going to win him as a customer. He has other options rather than waiting for your delayed response.
---
---