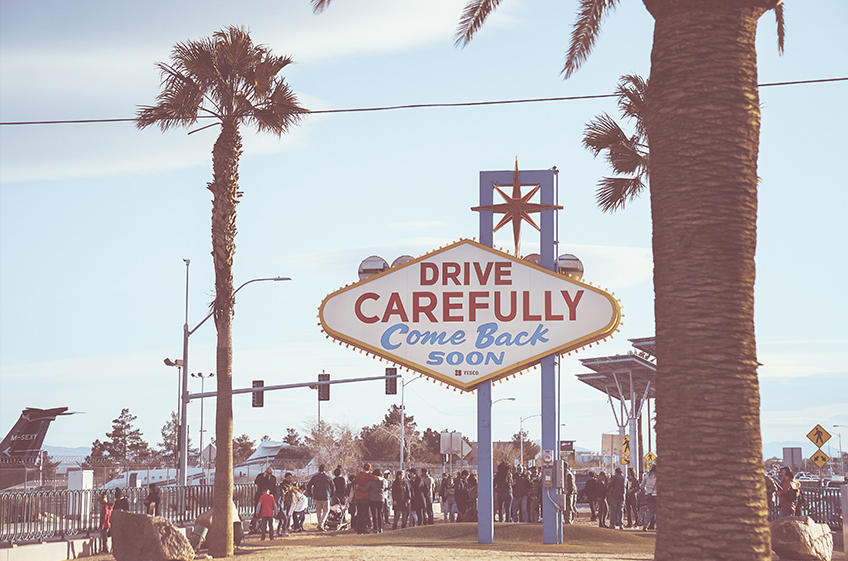 I love traveling and that might be the second best thing to do for me. I plan my own itinerary always and avoid using any travel agents or consultants. This blog would help everyone who plans their holidays or vacations themselves.
My readers who are sponsored by their company or family to go visit other countries, may avoid reading this, as you aint spending 😀
Anyone like me, who spends his own hard earned money on traveling, would be definitely interested to read ahead, and plan the same way I do to make sure they make their vacation memorable. 
So, here are the major parts of your vacation and I will explain, how I do it :
USA VISA
The USA VISA application process is very easy and straight. All you need to do is fill the form online, make the payment online or offline at AXIS Bank, schedule your biometrics and appointment. Just appear the USA VISA interview confidently and the VISA is yours for next 10 years 🙂
AIR TICKETS
I book all of my international air tickets at www.skyscanner.co.in . I plan my dates and start a search at www.skyscanner.co.in. On the results page, top layer, you will see a button – GET PRICE ALERTS. Just setup your email address and sit back and wait for the skyscanner alerts every morning.
PRO-TIP : Do not book your tickets until you see the best price and the best price comes just when you are closing the date, like 15-20 days. Thats when the best price is found on the sky scanner as air carriers normally charge premium and customers keep on booking thinking it might get high, and in the end, once seats are left and not booked, the price gets fair. I have booked my tickets to USA twice using this tip and have saved around 40,000 INR.
HOTELS
Hotels in USA can get very very expensive. If you are a backpacker, you should be good to go with a hostel and note, even a hostel in USA costs like 3000-6000 INR per might or more. Since, I work a lot from the hotel rooms, I prefer booking 4* or 5* hotels and it gets really expensive. What I do normally is, I reserve the hotel at expedia and wait for the last month to close in. Once the dates are close, I re-check the same hotel on other websites and generally, the price gets down once the date is close and then I book immediately and cancel my reserve at Expedia, as they offer 100% refund on cancellation of reservation for most famous hotels.
While on road trips, I prefer motels, as its just for the night and just to rest my bags and gear. Motel 6 in USA is the best one, I came across and its so well priced, I ended up paying extra 100$ tip to their front office for their exceptional service and pricing. You can find Motel 6 in almost every city or town and its always well located.
But if you are on a tight budget, you may go for AirBnB and look for new hosts. Avoid super hosts, if you are really sensitive about pricing and want to save some quick bucks. I have personally tried some superhosts at AirBnB in Los Angeles and my experience was no less than a 4* hotel. Everything was spot on.
CAR RENTALS
FYI, if you are from India, you can drive in the USA for 90 days with your indian driving license. Car rentals in USA get very expensive ranging from 5000 INR to 20000 INR per day. If you are in a budget, you should get your car rental done by from SIXT. Sixt offers the best pricing including all the insurance deals as well. I had got my car rental done from Alamo, as SIXT was sold out last time. Had I booked with SIXT, I would have saved approximately 15,000 INR or so.
SIM CARDS
This is the first thing, which I search just after I land. You just find an electronics store near you such as BestBuy, Radioshack or OfficeDepot/Officemax and ask for a prepaid wireless card. I bet they are much cheaper and cost effective than buying from Matrix and others Indian vendors who have their stalls in the airport. You can buy a prepaid SIM card($4.99) and monthly plan at $39.99 , that gives you UNLIMITED calls and SMS to/from India and within US, plus 4GB data.
I had purchased AT&T sim card for 80$ + paid 45$ for some 4G LTE data. Next time, I would be saving on this part.
FOOD
Most of the hotels in USA, dont have indian foods. So, we indians end up searching for indian restaurants, book uber, drive to the restaurant, and eat. It costs time and money both. I used UBER EATS app on my iPhone and it used to show me the list of nearby restaurants and the clear pricing, which makes your choice easy what to order and from where to order. You will save time and money both, since you dont have to go anywhere and the food will reach you.
COMMUTING
UBER, hands down the best! Link your credit card, update your number, voila. I have done over 60+ uber trips in 15 days in USA and it did not even come a dime.
PRO-TIP : Use UBER SHARE always, you will almost get lucky always with the pricing, and end up with a lone-drive like a boss.
INSURANCE
Insurance is must before flying to USA and make sure, you are insured. You may get killed anytime in the USA, for any reason and still you are covered and your family dont have to repent for allowing you to visit the best country in the world. LOL! I had got mine 1 million dollar insurance cover done at INSUBUY for 35$ or so.
TRIPS & TOURS
I used TripAdvisor for few of the tours, which I took in Las Vegas and San Francisco and they were too good, and very well priced. You should avoid getting them booked from other websites and simply trust TripAdvisor with it, as they have all the famous tour vendors right as their merchants.
---
---