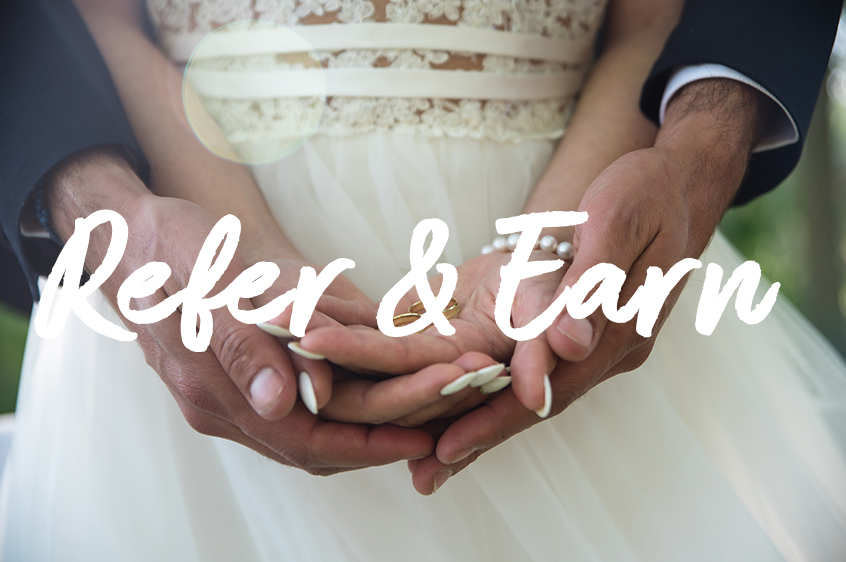 Refer & Earn with Photozone. Its simple – you recommend us and we reward you. No rocket science involved.
We have had 100s of customers over the last 8 years and most of our leads come via referrals or word of mouth. We never advertise, we dont promote, we don't push clients for our services. We always wait for customers to approach us after looking at our services and deliverables.
We would love to reward everyone out there who is referring photozone to their friends or family to cover their big day. The process is quite simple.
You recommend us. We talk and finalize. Once the project is over and closed with the complete payment, we will process the pay out directly to your bank account.
Here are the slabs –
Project ₹1,00,000 – you get paid ₹10,000
Project ₹2,00,000 – you get paid ₹20,000
Project ₹3,00,000 – you get paid ₹30,000
Project ₹4,00,000 – you get paid ₹40,000
Project ₹5,00,000 – you get paid ₹50,000
---
---