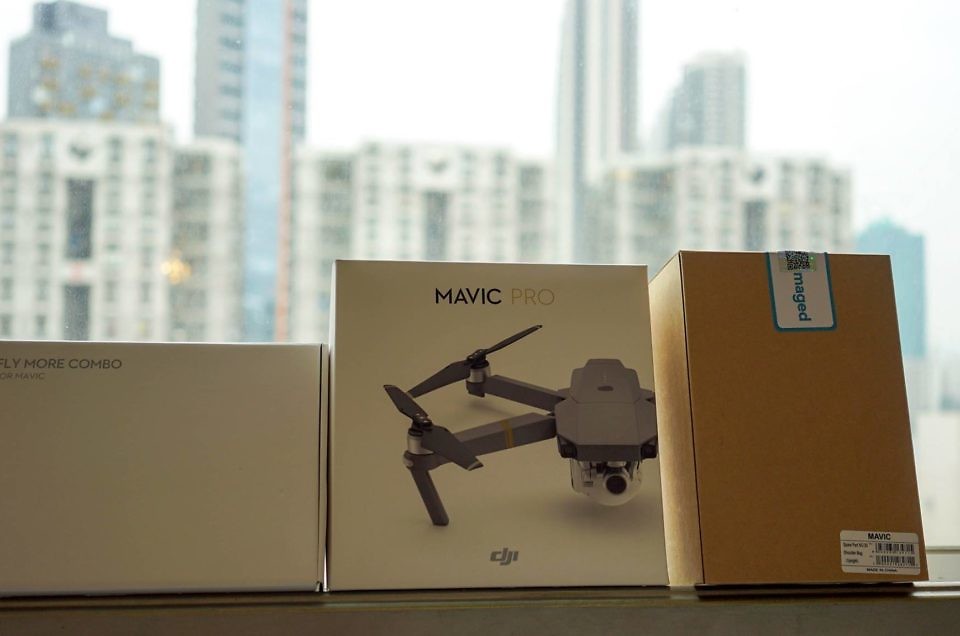 Drones are banned by DGCA, since 2014 in India. But you can still see many flying here in India, as our officials dont care and there are still no regulations. If you are in India, you won't be able to import one legally. The easiest way to buy a drone in India is to buy one online through some grey dealers or some stores, who still stock them or get from the guys, who have succeeded in importing them to India, somehow.  
DJI Mavic Pro Fly Combo costs 1299$ in the US and Hongkong. But in India, expect to pay somewhere around 1.35L to 1.45L for it, since its really a tough job to import it to india and whoever is successfully getting them into india, they expect to get paid premium.
Here are few ways you can get the DJI Mavic Pro in India :
You may call AVCS India directly and they will get it for you, https://www.avcsindia.com
You may get it from grey dealers too, which you can find on eBay, or OLX or Facebook.
You may buy it yourself and bring it in while entering India and make sure, you avoid getting scanned at the airport customs. Once you are scanned, the remote controller of the Mavic Pro shows up with a radio transmitter and its immediately confiscated then. Avoid getting your DJI Mavic, if you are entering India through Delhi, Mumbai or Bangalore airport. The customs at Cochin, Chennai, Hyderabad, Kolkata are a bit easy going.
---
---